A Day in the Life at Camp
This is sample schedule of the daily camper experience.

Join chapel each morning, where we sing, share stories from the Christian tradition, reflect on their meaning in our lives, and pray for our community and world.
Try the scrambled eggs, the hash browns, the homemade biscuits, and the fresh fruit. Meals are well balanced and delicious. The staff can accommodate any special dietary need and ensure that everyone gets plenty to eat.


Each camper belongs to an adventure group, made up of 10-14 similarly-aged campers with leadership provided by counselors and staff.
Have a delicious lunch on the water, on the trail, or on a bench overlooking the lake.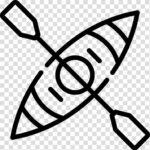 Where else can you play in Lake Tahoe with 50 of your newest friends?!
Take a nap or learn to make a friendship bracelet, it is all up to you.


Your group might take an afternoon kayak expedition, or hit the climbing crag near the summit. Or, maybe you will go camping, eating dinner outside and sleeping under the stars.
Campers help with hosting several meals during the week.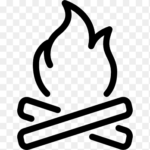 Each day ends with singing around the campfire, as well as a time of reflection at Point Prayer.