The mission of Galilee Episcopal Camp and Retreat Center is to be a sanctuary promoting spiritual growth, education, and fellowship. Galilee is defined by a rich tradition of loving community, friendship and fun in the beautiful outdoors. Set in one of the most incredible examples of God's creation, the camp and retreat center is located on stunning waterfront property at Lake Tahoe. Galilee is owned by the Episcopal Diocese of Nevada and managed by on-site staff in cooperation with the Galilee Board of Trustees, St. John's in the Wilderness Episcopal Church, and the Diocese.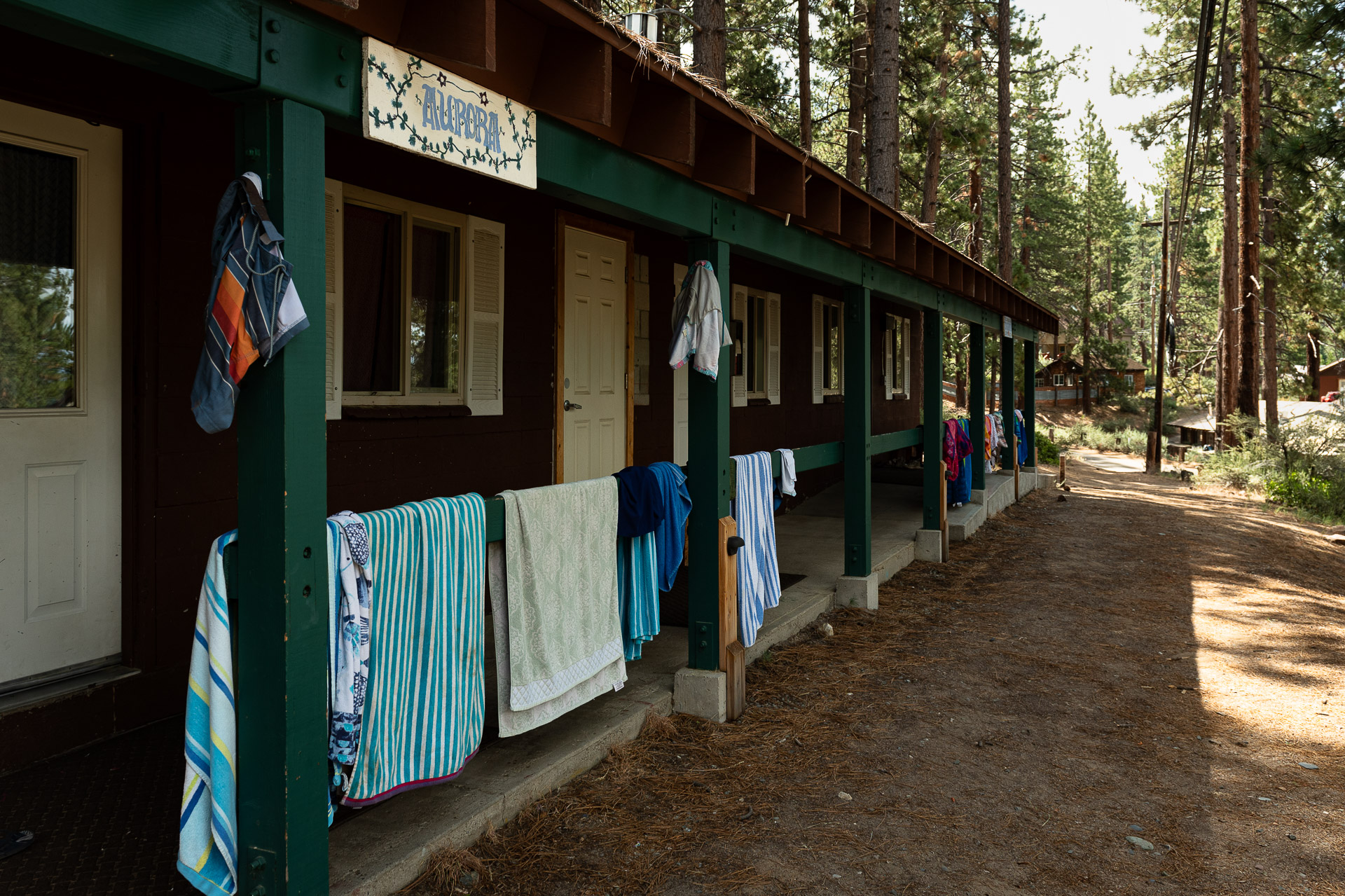 Galilee's summer camping program helps youth develop deep relationships with their peers, caring counselors, the natural world and God. Campers get to kayak on Lake Tahoe, go rock climbing, camp out under the stars, make music and art, and much more!
Galilee offers a gorgeous space and cozy hospitality for your group of 12 – 70 people to come together, grow closer, and return home rejuvenated. Come breathe in the fresh air and discover what's possible for your community while we take care of you!
Galilee offers programming throughout the year for people of all ages, including women's retreats, diocesan gatherings, seasonal community potlucks, specialty programs like workshops in earthen building, winter camp, and youth leadership weekends.
"When I came to camp Galilee in 2021 providing leadership to the exchange students I could not believe what I was looking at. Only upon arriving had I realized it was the same exact place I was 23 years before, as an exchange student from Brazil. That brought back wonderful memories and, of course, happy tears. Galilee is still the same beautiful place that gives us wonderful fun times and growth experiences. Now, as a leader, I am thrilled to be able to provide to students the magical moments that once were given to me by other volunteers."

Former Camper and return Camp Counselor