The Washoe Tribe at Lake Tahoe
Camp Galilee acknowledges the Washoe people as the traditional stewards of this land upon which we gather.
We honor with gratitude the land itself and the Washoe people who have stewarded it throughout the generations. We acknowledge the painful history of colonization, forced occupation and the denuding and exploitation of their territory. This calls us to commit to continuing to learn how to be better stewards of the land we inhabit and pledge to work toward partnership with a spirit of reconciliation and collaboration.
We encourage everyone in this space to engage in continued learning about the Indigenous peoples who work and live on this land since time immemorial.
What is the purpose of a Land Acknowledgement?
A land acknowledgement recognizes and respects the relationship that exists between Indigenous Peoples and their ancestral and contemporary territories. Additionally, land acknowledgements provide us with the opportunity to explore the impacts of colonization and systems of oppression on Indigenous Peoples. Land acknowledgements do not exist in a historical context or past tense. It is vital to understand the long-standing history that brought us to reside on the land, and to seek to understand our place within that history. Colonialism is a current, ongoing process, and we need to build our mindfulness and understanding of our present participation.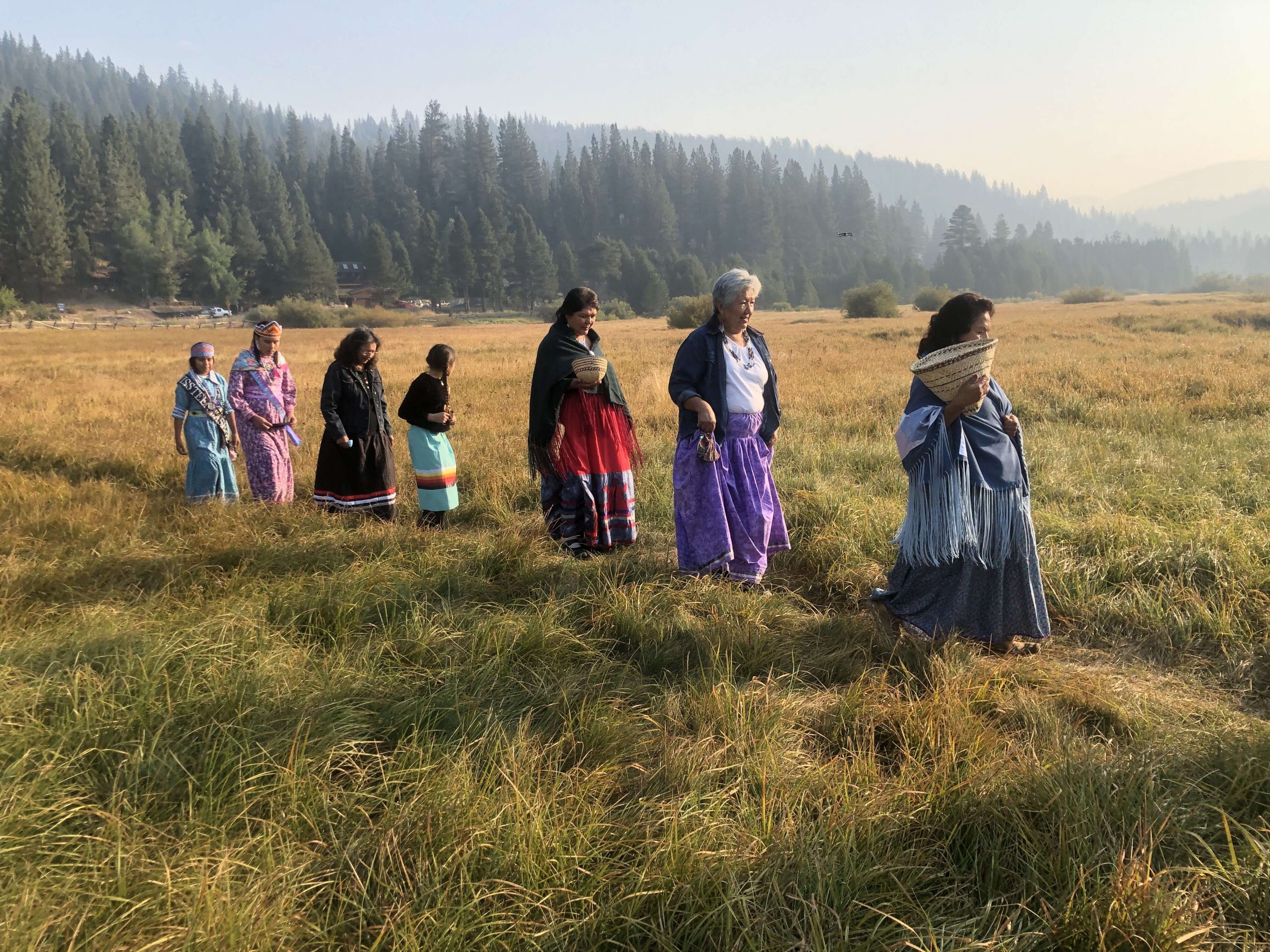 The Washoe are the original inhabitants of Da ow aga (Lake Tahoe) and all the lands surrounding it. Tahoe is a of Da ow, Washoe ancestral territory consists of a nuclear area with Lake Tahoe at its heart, and a peripheral area that was frequently shared with neighboring tribes. The Paiute and Shoshone live to the east and the Maidu and Miwok to the west. The nucleus of the ancestral territory is bordered on the west by the Sierra Nevada Mountains and the east by the Pine Nut and Virginia ranges, and stretched north to Honey Lake and south to Sonora Pass. The territory takes part of two very distinct ecosystems: the western arid Great Basin region of Nevada, and the forested Sierra Nevada Mountains in California. The variability in climate, geography, and altitude within the territory allowed it to provide a great diversity of foods and other materials essential to life. "As the traditions explain, the Washoe did not travel to this area from another place. They were here in the beginning and have always lived here. Each cave, stream, lake or prominent geographical feature is named and has stories associated to it." Nevers, Jo Ann. (1976). Wa she su: A Washo Tribal History. Inter-Tribal Council of Nevada. University of Utah Printing Service. Salt Lake City, Utah.
Learn more from the Washoe Tribe's website on the History of the Tribe
Beyond the Land Acknowledgement
"Acknowledgment by itself is a small gesture. It becomes meaningful when coupled with authentic relationships and informed action. But this beginning can be an opening to greater public consciousness of Native sovereignty and cultural rights, a step toward equitable relationship and reconciliation." (USDAC 2017, 3)
A land acknowledgement is an important first step that provides a long overdue appreciation to the land we occupy and its inhabitants. However, more is needed to support the Indigenous communities and to help correct the colonial narrative that has resulted in the attempted erasure of Native peoples across the country. We recommend researching, contextualizing, and examining the purpose of an acknowledgement when engaging in this practice. Offering a land acknowledgement serves as a call to action for everyone at the University of Nevada, Las Vegas. We encourage departments, offices, and individuals to engage with these words and use these statements in meaningful ways. UNLV is one of the most diverse institutions in the country and we must educate ourselves and reflect a genuine commitment to diversity, equity and inclusion.
Here is what you can do to begin the ongoing and continual process of acting in solidarity with Indigenous folks (please note this is not a comprehensive list):
Find out if there are active Native groups or organizations in or near your community. Learn about their work and see how you can support them.
Be in touch with local Native community members to discern how to best introduce the practice of acknowledgment and explore how that might lead to further dialogue and collaboration.
Look around and ask yourself: are there Native folks present at your events? On your team? On your board? If not, what would it take to begin building those relationships? How might you move from acknowledgement into relationship? If your role involves programming at a cultural or educational institution, how might you ensure that the programming itself represents a commitment to Native voices, stories, and perspectives?
Follow Indigenous leadership on efforts to resist destruction of land and life. Read this powerful call to action from Indigenous Women Rising.