We invite you to get to know us!
The Galilee staff is a dynamic team of people from across the country, striving to do our part to make the world a better place. Guided by Galilee's mission, we seek to be thoughtful stewards of the camp and to welcome warmly all the people we serve.
The work of Galilee is grounded in Episcopal traditions and honors the diverse spiritual journeys of all. We believe all people are created in God's image and that inclusive community is essential to our success. People of all races, religions, creeds, national origins, abilities, sexes, gender identities,and sexual orientations are offered equal opportunity for employment and advancement in our organization.
Stuart Campbell
Executive Director
Stuart has lived and breathed Episcopal camping since his first week as a camper at age 7. Stuart graduated from Bowdoin College in Maine, where he studied History and Art History, and brings a decade of experience serving at Camp Stevens, the Episcopal Camp for the Diocese of San Diego and Los Angeles. Stuart joined Galilee as its first Executive Director in 2007. He lives at Galilee with his wife Monica and their two daughters Ava and Gracie, and spends his free time hiking the Rim Trail or paddleboarding on the lake.
Chelsea Ayers
Associate Director
Hi! I am Chelsey and I have been involved in camp since I was 12 years old and can't get enough! I have had the opportunity to work for both non-profit and private overnight and day camps, from traditional to animal husbandry to high adventure camps. Coming to Camp Galilee is like coming home for me, with the small community feel, strong relationships with those we serve, and of course being lakeside at Tahoe, where I had the privilege of going every summer and winter as a child. And yes, I believe Tahoe Tessie is real! I am a mother to 3 amazing kids – 2 sons and 1 daughter (plus 2 dogs!), and wife to my wonderful husband of many years that I met through camp (of course!). In my spare time I enjoy hanging with my family, kayaking, hiking, and basking in the sunrises and sunsets at Galilee. I look forward to meeting you!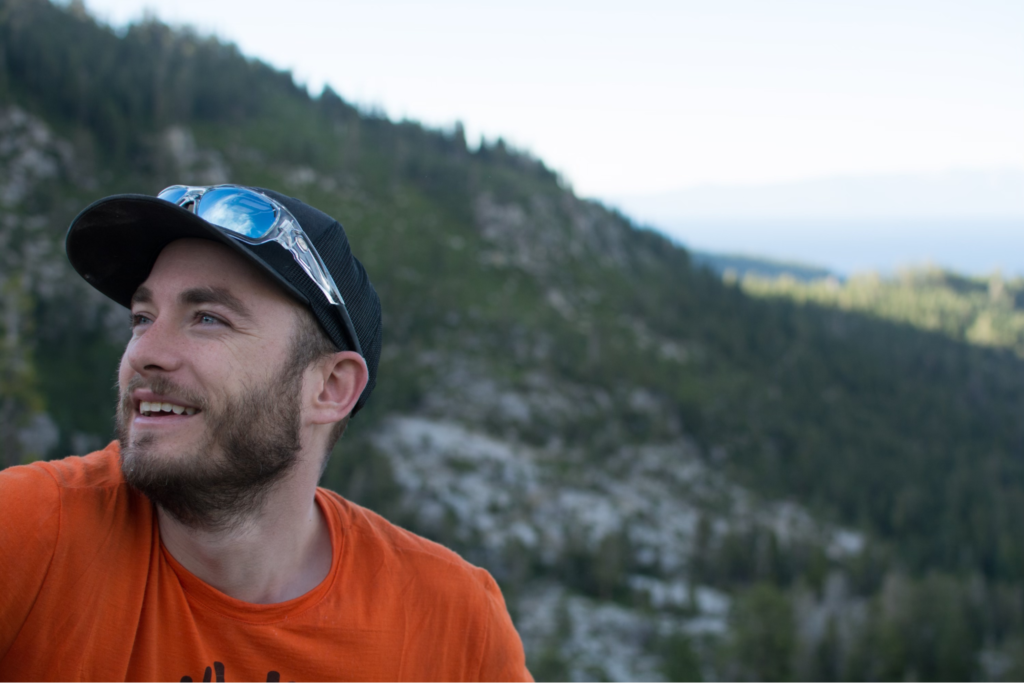 Chadwick Clark
Food Services Director
I'm Chadwick Clark! I've been at Galilee since I was 23 years old. I started here as a maintenance and grounds worker, but have since found my place in the kitchen. My initial curiosity has turned into a true passion for creating delicious meals. I love planning menus, coming up with new dishes, testing recipes, and figuring out what takes a meal from something to eat to something to remember.
I was married in 2017 to a wonderful, beautiful, hilarious, amazing, clever, talented, intelligent woman whom I live with in South Lake Tahoe. We have filled our home with dogs and spend a lot of our time exploring the outdoors with them. We love to go hiking, running, camping, and any activity that allows us to enjoy the mountains. I am very into cycling during the warmer weather. I've logged many hours and feet of climbing on the bike around Tahoe and the surrounding areas. My favorite place to ride is the Hope Valley, particularly in the fall when the aspens are at their brightest shades of yellow and orange. During the winter months you can find me back country and cross country skiing with the dogs, or perhaps on the slopes enjoying the downhill ride.
All in all my, heart belongs to my family, the wilderness, to my food and those it nourishes.
Hi, I'm chef Anne.
I bring 25 years of culinary experience to the Camp Galilee kitchen. Classically trained in French cuisine , I worked in the brigade system of fine dining for 10 years. The next chapter of my culinary journey took me to Hollywood! I worked as an executive chef servicing entire film/television productions as well as working as a personal chef for producers and cast members.
My food philosophy is to honor the ingredients from the source to the final plate, and to provide a meaningful eating experience from the very first bite.
If I'm not in the kitchen, I'm running trails, practicing yoga, and spending quality time with my three incredible children!
It's no secret that my number one ingredient is love. From my heart, through my arms, and into your food, I hope you enjoy.
Bon appetit
JJ Hernandez
Retreat Staff
I am a person with many talents. With close to a decade of summer camp experience, I am looking to make camping a year round career. I'm driven by a dedication to helping guests experience the best our little piece of heaven has to offer. Some of my passions include photography, music, being in nature and with friends. A Las Vegas native, I spend my time at home as a parish administrator during the week and choir coordinator on the weekends. I hope that I can spread the love of our community to all those who need a place to find themselves and their place in the universe.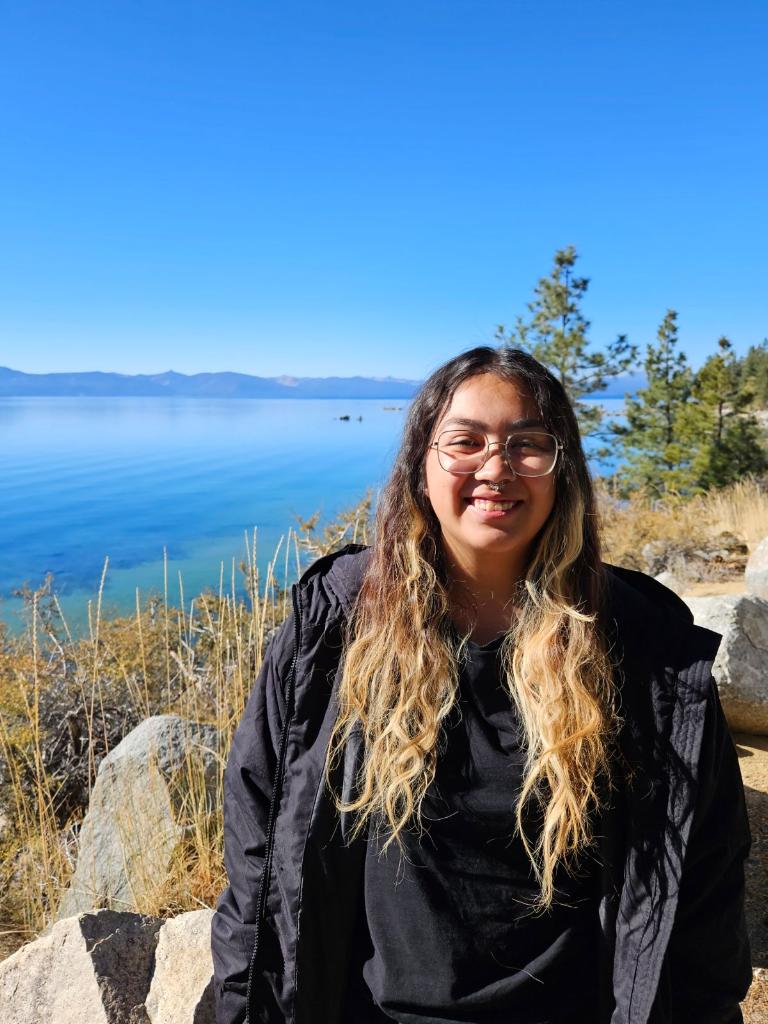 Angelica Banales
Retreat Staff
I started as a camp counselor at the age of 16. Since then I've been returning to Camp Galilee to enjoy the summers and continue growing as a leader. I've worked two years as a counselor and three years as a staff member. My hope is to work many years more! While not living on site, I call Las Vegas my home, where I spend a lot of time with my friends and family. During my free time, I enjoy playing video games with friends, practicing my bass, and hanging out with my dogs. I hope to have camp be a place where everyone can be themselves while feeling safe and welcomed doing so!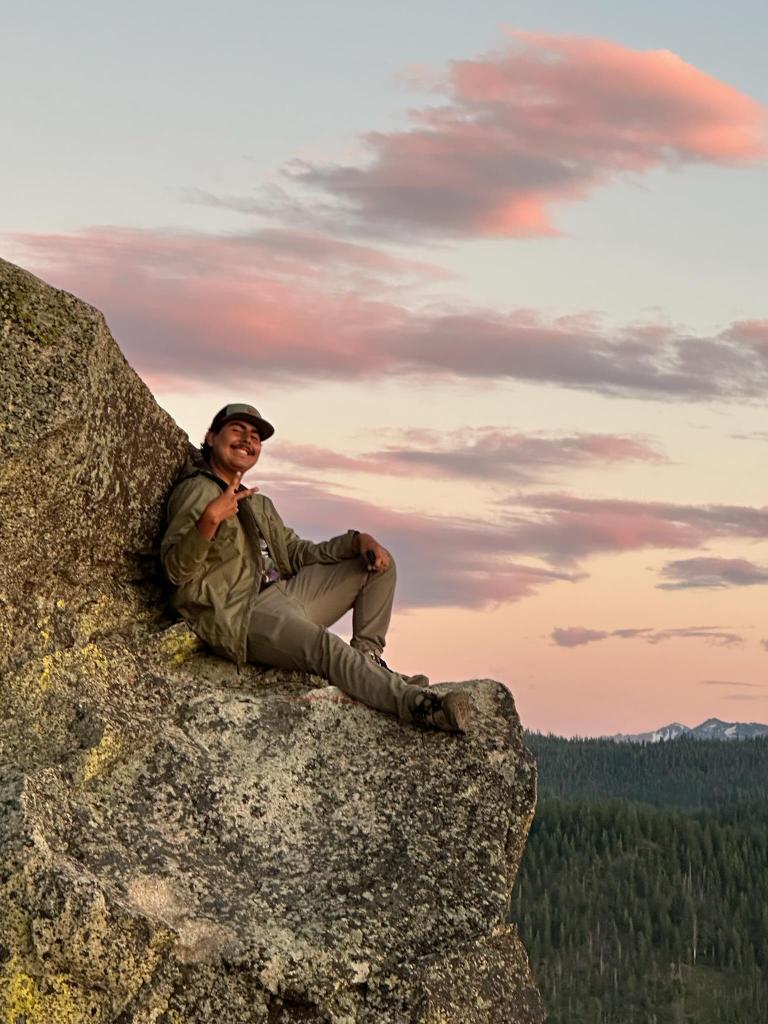 Hi, my name is Oskar, and I've been working with kids at Sunday school since I was 10 years old. I absolutely love to swim – it's my favorite hobby. One of my dreams is to become a firefighter, and I'm currently working on becoming one.