Board of Trustees
The Galilee Board is a volunteer body of people from across the Diocese of Nevada who are committed to helping Galilee thrive. Bringing together varied perspectives and talents, they offer guidance and support to the unfolding of Galilee's mission in service of the Church and the world.  Our Board members love Galilee – ask them why! Friends of Galilee can also help shape the Board by running or voting at the Diocesan Convention. See below for Board member bios and photos.
| | |
| --- | --- |
| The Rt. Rev. Elizabeth Bonforte Gardner, Bishop | Chair |
| Phil Ritger, St. Peter's, Carson City | President |
| Dennis Cocking, St. Johns in the Wilderness, Glenbrook | Vice President |
| Mary Claire Bouchér,  St. Peter's, Carson City | Trustee |
| Amanda Hilton, St. Bartholomew's, Ely | Treasurer |
| Shane Gammon, Christ Church, Las Vegas | Trustee |
| Robyn Powers, St. John's, Glenbrook and Trinity Cathedral, Reno | Trustee |
| Kristen Makhathini, Epiphany Episcopal Church, Henderson | Trustee |
| The Rev. Peter Skewes-Cox, St. Johns in the Wilderness, Glenbrook | Secretary |
| Trish Woodliff, St. Paul's, Sparks | Trustee |
| Karina Hernandez, Todos-los-Santos, All Saints, Las Vegas | Trustee |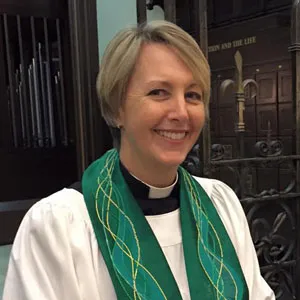 The Rt. Rev. Elizabeth Bonforte Gardner
Bishop of Nevada
Elizabeth says she had the best of both worlds. Born in Pueblo, Colorado, at the same hospital as her mother and grandmother, Elizabeth grew up skiing and cheering for the Denver Broncos (not easy right now!). In middle school, her family moved to San Diego where she went to Torrey Pines High School in Del Mar (Surf PE is a real thing!). Sticking with the beach theme, Elizabeth received a bachelor's degree in political science with an emphasis in public policy from the University of California, Santa Barbara.
With that PoliSci degree she moved to Washington, D.C., to "save the world." Elizabeth helped then-Rep. Barbara Vucanovich of Nevada on Capitol Hill before being lured into working for Nordstrom, Inc. Elizabeth ended her retail career as a buyer for women's career clothing for the mid-Atlantic region when she went back into politics. After working on an unsuccessful US Senate campaign, Elizabeth thought it was a great idea to start her own consulting firm. Fortunately, that did much better than the senate campaign – probably because she had two amazing partners who helped co-found the firm.
Elizabeth was recruited for ordained ministry by the rector of her local church. After multiple years of subtle suggestions and what can only be described as a "complicated" discernment process* Elizabeth attended Virginia Theological Seminary and graduated in 2013.
She is married to Christopher Gardner – whom she met at church in the 20s&30s group – and they have two adult daughters. Chris works in Long Term Care as an executive director of a large continuing care community in Spanish Springs, NV.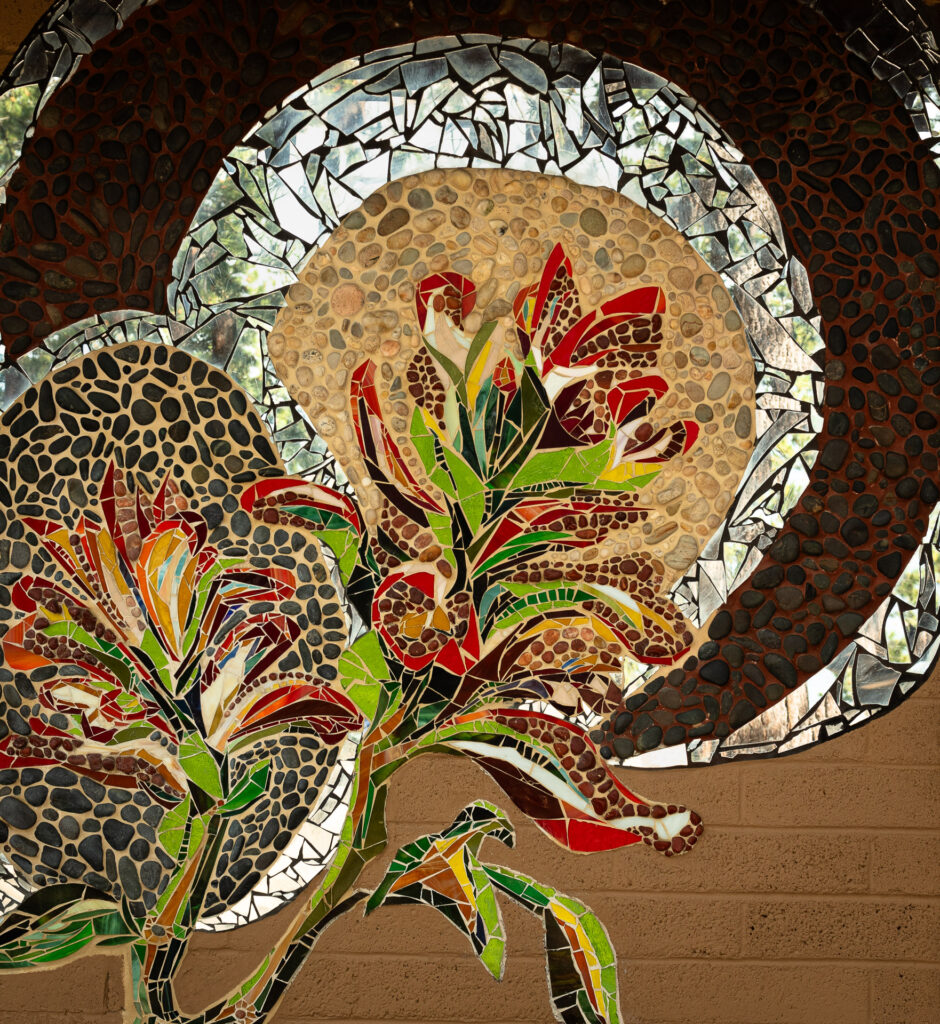 Phil Ritger
St. Peter's, Carson City
Phil Ritger is a member of St Peter's Episcopal Church in Carson City. Philip and his wife, Christine, have been members of St Peter's since 2006 when they moved to northern Nevada. Prior to that they were members of St Wilfrid's Episcopal Church in Huntington Beach. 
Their two grown daughters, Clara and Amelia, both attended Camp Galilee and later served as summer camp counselors. 
Philip has a B.A. degree in Chemistry from Lawrence University, Appleton, WI and a Masters degree in Chemical Engineering from Purdue University, West Lafayette, IN. Philip spent much of his professional career in the medical device industry in southern California. 
He is currently the Director of Public Works for Douglas County, Nevada. Philip was a member of the Vestry at both St Wilfrid's and St Peter's and served as Senior Warden for both parishes. 
Philip grew up in northern Wisconsin with fond memories of spending most weekends at the family cottage on Lake Nokomis. Camp Galilee provides a similar opportunity for the youth of our Diocese to experience "lake" culture and the great outdoors.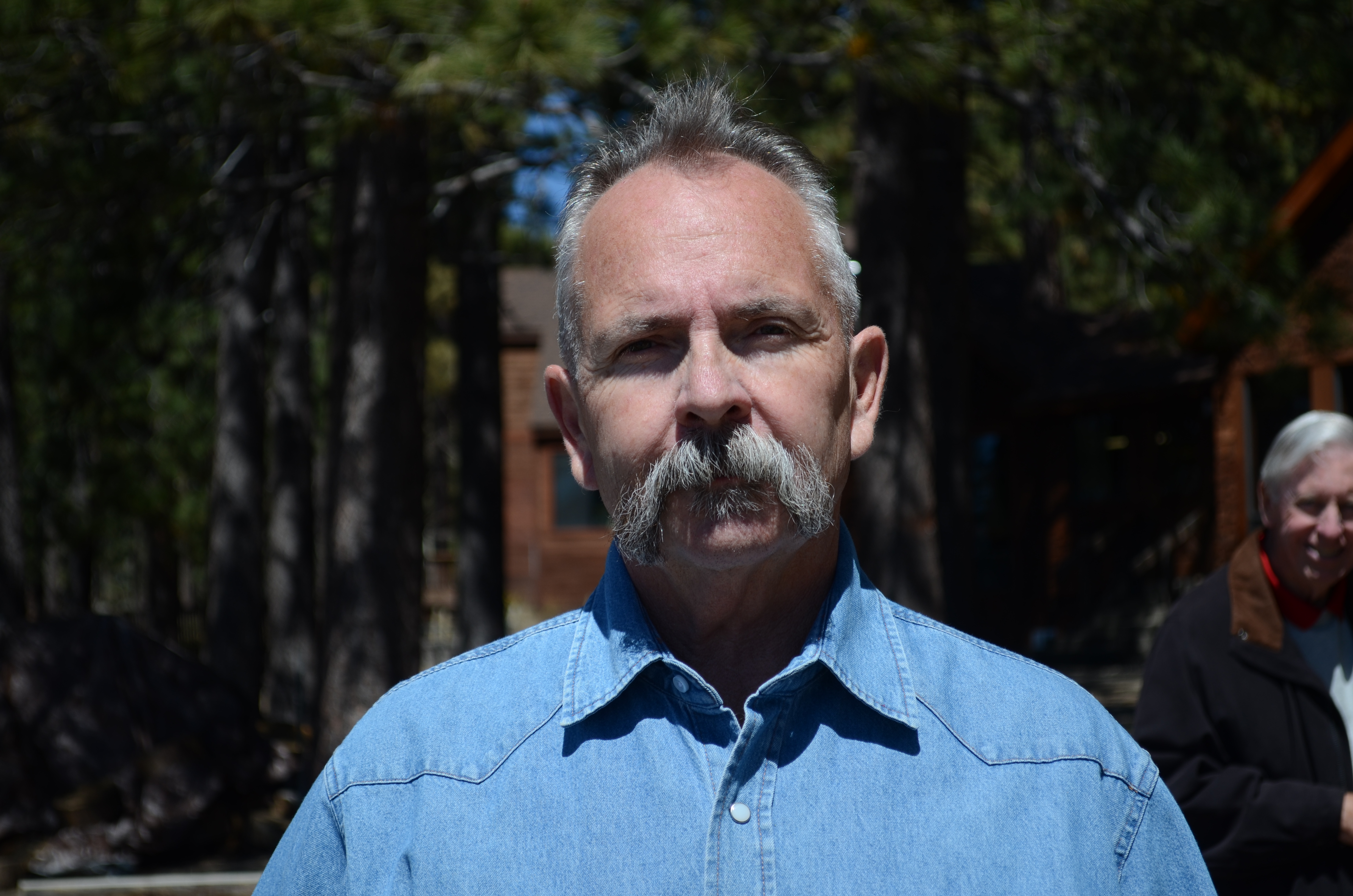 Dennis Cocking
St. Johns in the Wilderness, Glenbrook
Dennis Cocking represents St. John's in the Wilderness on the Board of Trustees. 
He and his wife, Kathy, have been members of the parish since 1985. Their three grown children attended camp and Kathy served as camp nurse. 
Dennis is retired and lives in Gardnerville, NV after a career as the Manager of Public and Legislative Affairs for the South Tahoe Public Utility District. Dennis is currently Board Vice-President and serves on the Facilities and Personnel committees.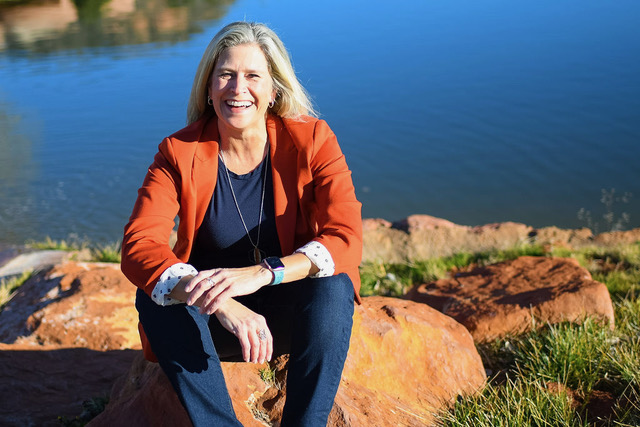 Mary Claire Bouchér
St. Peter's, Carson City
Mary Claire Bouchér is a third-generation native Nevadan and is fortunate to have had life-long ties to the Episcopal Diocese of Nevada. She was baptized by Bishop Wes Frensdorf at St. Bartholmew's in Ely, and grew up attending both Coventry Cross in Minden and St. Peter's in Carson City – where she is currently an active member. 
Mary Claire and her sister, Andrea, were the third generation of their family to attend summer camp at Galilee and it has always remained a special place in her heart.
 
Mary Claire is the founder and principal of her own creative services firm, MCBCreative, Inc. She is an avid photographer, nature lover, desert rat, and proud mother to two grown daughters.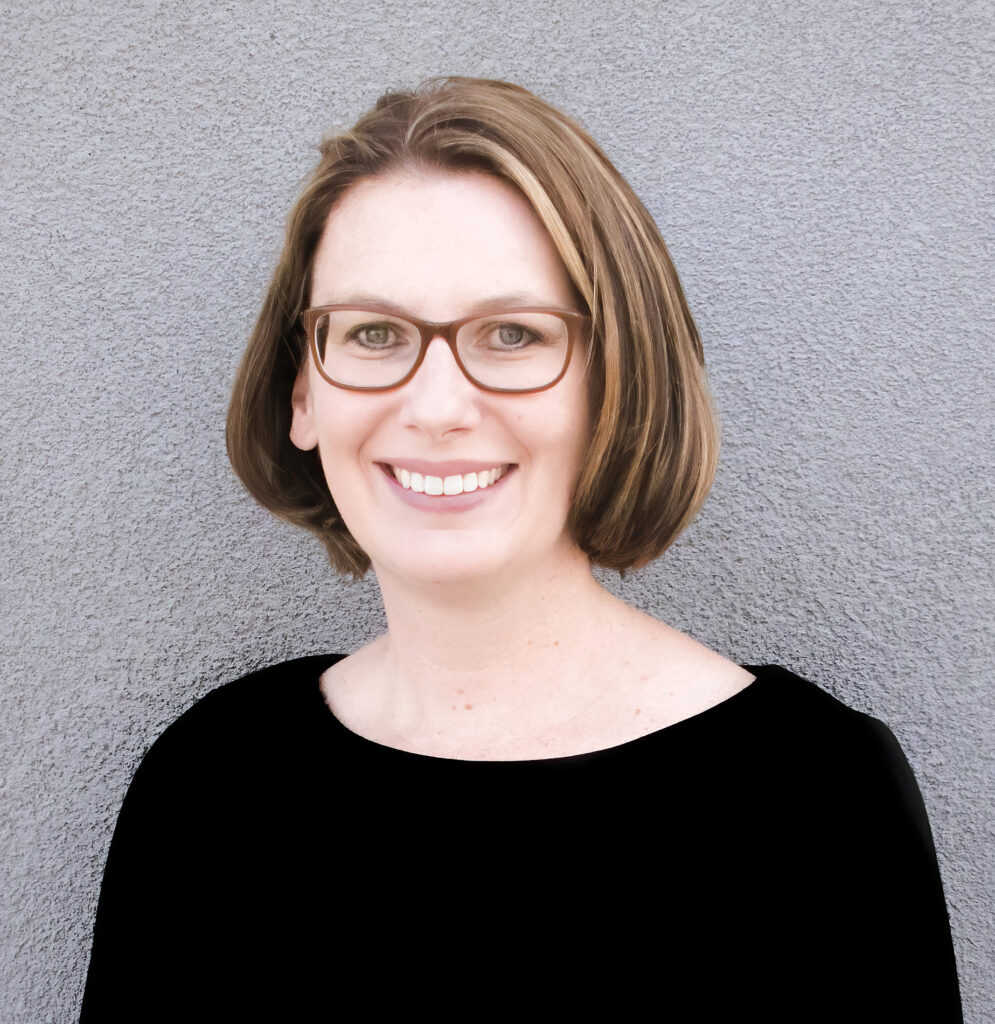 Amanda Hilton
St. Bartholomew's, Ely
Amanda Hilton is the General Manager of the Robinson Mine, Nevada's largest copper mine located near Ely, and is a fourth-generation Nevada native who grew up in Reno and Ely, graduating from White Pine High School. 
She was recently appointed as the first Chairwoman of the Board of Directors of the Nevada Mining Association.
She has a B.S. degree in Accounting from the University of Utah, an MBA from the University of Wisconsin and is a Certified Public Accountant. 
Amanda grew up attending Camp Galilee and is now a regular attendee of Family Camp and her family considers Camp Galilee one of their "sacred places." 
Amanda, her husband, Bruce, and their two children attend St. Bartholomew's in Ely where she is the Senior Warden. Their family loves to enjoy all of the outdoor recreational activities in eastern Nevada.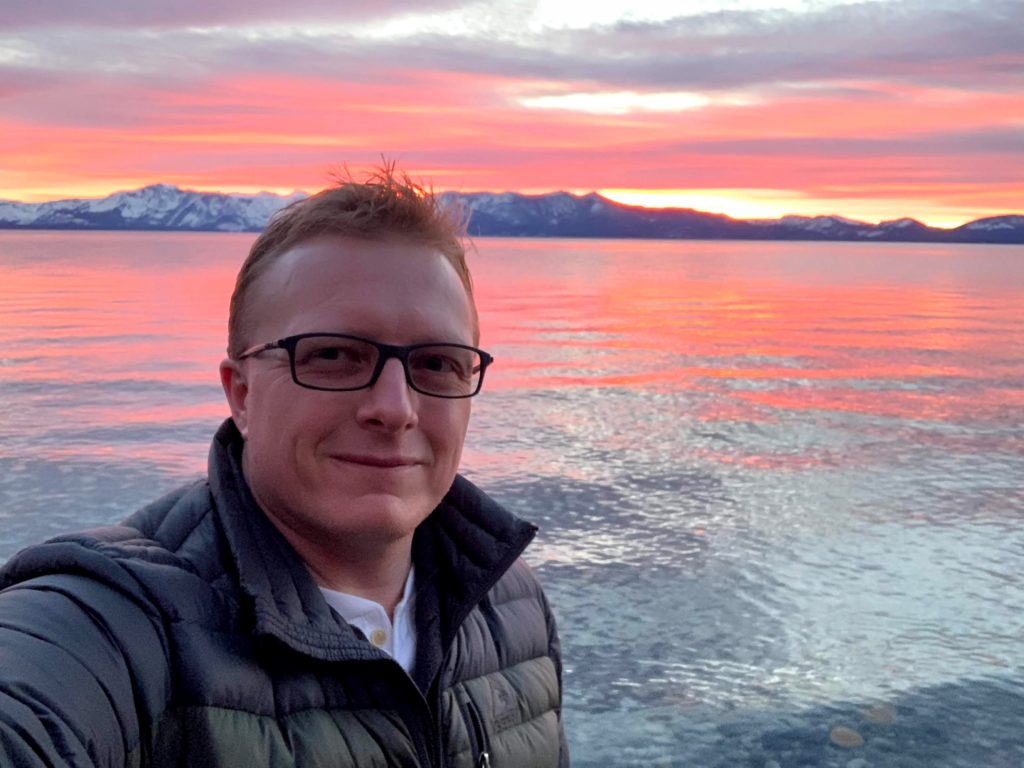 Shane Gammon
Christ Church, Las Vegas
Shane Gammon is a member of Christ Church, Las Vegas. Shane also serves as a lay member of the Commission on Ordination and Licensing (COOL) for the Episcopal Diocese of Nevada. He is a web developer for the UNLV William S. Boyd School of Law.
Shane is passionate about hiking, backpacking, and connecting with nature. He loves the Lake Tahoe area and is very supportive of Camp Galilee's mission and its role of introducing children to God's creation. Shane is honored to serve as a Galilee Board member.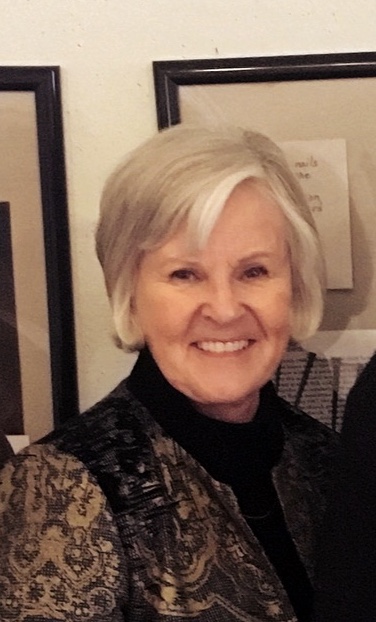 Robyn Powers
St. John's, Glenbrook and Trinity Cathedral, Reno
Robyn Powers was born and raised in Reno, Nevada. She had a varied career which included human resources management, project management, quality improvement and fund development in both corporate and non-profit sectors. She retired in 2013 after working for 15 years as director of development for the University of Nevada's School of the Arts and College of Liberal Arts. 
In 2015, she enjoyed serving as Interim Executive Director of the Truckee Meadows Community College Foundation. She is currently also serving on advisory boards for the John and Geraldine Lilley Museum of Art and the Honors College at the University of Nevada, Reno. 
She is a member of both St. John's in the Wilderness and Trinity Cathedral.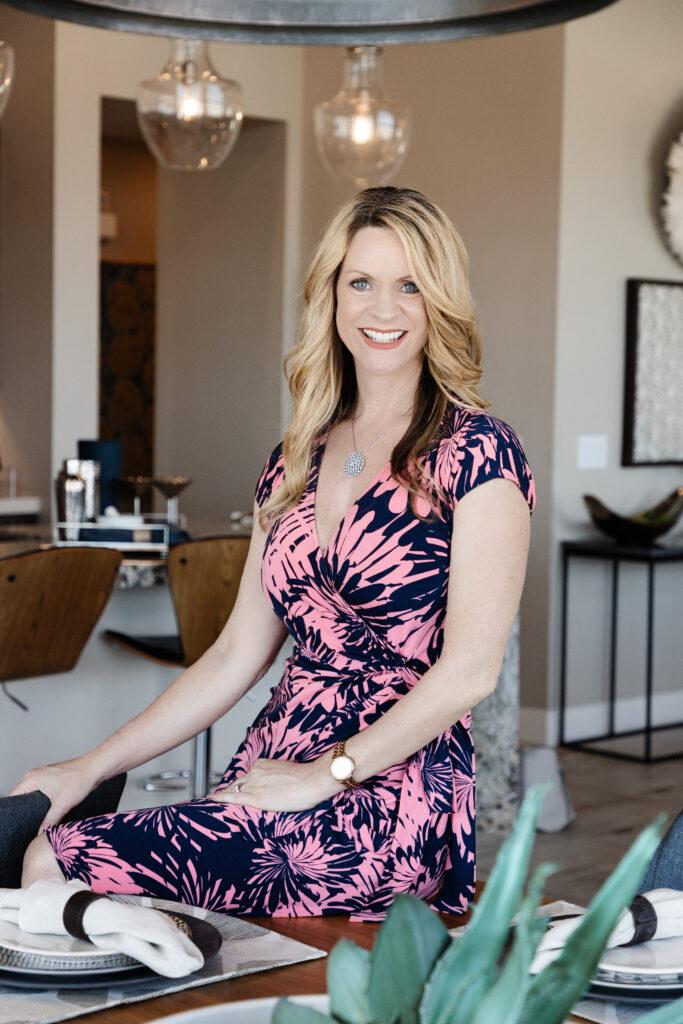 Kristen Makhathini
Epiphany Episcopal Church, Henderson
Kristen Makhathini I am originally from Seattle. My husband Mannie and I have lived in Henderson, NV with our Daughter, Zia (20) and Son, Zavian (17) since 2004.
We are members of Epiphany and have served our parish in many ways over the past 16 years, including teaching church school and directing the Christmas Pageant, Chair of our Annual Wine Tasting and Food Pairing fundraiser, 7 consecutive years on Vestry, and Chair of the Search Committee. I am currently involved with the fundraising committee, a host of our weekly "Supper, Song & Praise" service, Chair of our "Committee on Gratitude" and Chair of our annual Stewardship Campaign for 2022. 
My family and I have attended Family Camp at Galilee several times over the years. We have made wonderful memories and we feel a special connection to Galilee and the friends we have met there. 
Mannie and I are both Realtors with ERA Brokers Consolidated, he focuses on commercial real estate and I handle the residential side of our business. We are also very involved with our respective business networking referral groups, Business Network International (BNI) whose motto is "Givers Gain." 
I love traveling and exploring new places, and I also enjoy reading, watching great shows on all my favorite streaming services, taking yoga classes, walking our dog Dasher, and spending quality time with my friends and family.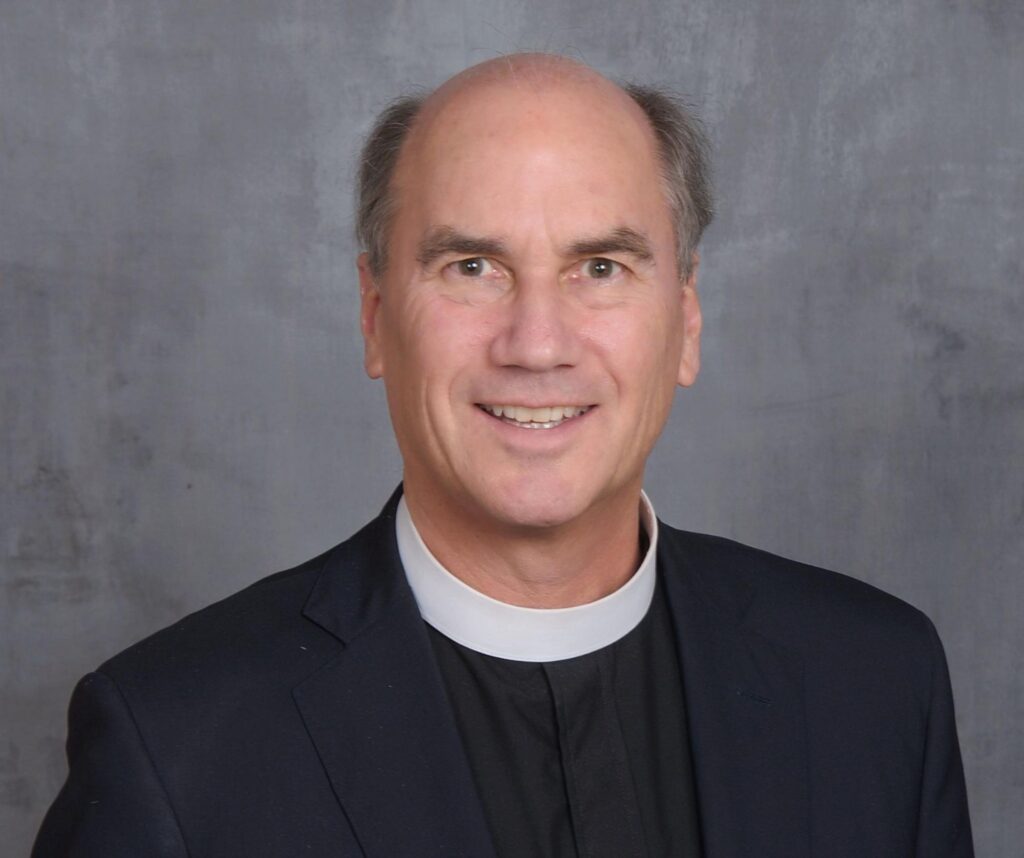 The Rev. Peter Skewes-Cox
St. Johns in the Wilderness, Glenbrook
Peter Skewes-Cox is the Associate Rector at St John in the Wilderness Episcopal
Church. Peter was ordained in the Diocese of Nevada in 2018 and he previously served
at St Paul's in Sparks, St Patrick's in Incline Village and St Catherine's in Reno. 
Peter and his late wife Colleen were married for 40 years, and raised their family of five
children in San Francisco, where their children attended summer camps at the Bishop's Ranch of the Diocese of California, with three of them serving as camp counselors.
Peter worked as a tax partner at PricewaterhouseCoopers LLP in the Silicon Valley until
his retirement in June 2015 when they made the move to Northern Nevada. Peter and
Colleen's family has grown to include four children-in-law and ten grandchildren (with an eleventh on the way). 
Peter has a M.Div. degree from the Church Divinity School of the Pacific, a J.D. from Harvard Law School and a B.A. degree in Physics and Applied
Mathematics from the University of California, Berkeley.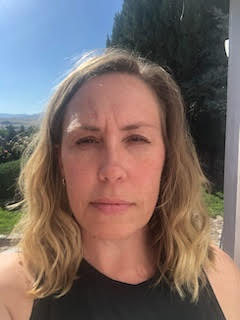 Trish Woodliff
St. Paul's, Sparks
Tricia Woodliff is an Assistant Professor of Counselor Education at the University of Nevada, Reno. She researches on counseling practices with young children and counselor education. Tricia's counseling focus is on early childhood trauma and relationship building and has worked with children and families as a counselor for 20 years. 
Tricia is a lifelong Episcopalian and attends St. Paul's Episcopal Church in Sparks where she is a member of the Praise Team, a Sunday School teacher, and a lay reader.

Tricia is a lifelong "camper" as she has been involved in one way or another in Episcopal
camps since she was 6 years old. Tricia has been involved with Camp Galilee since
moving to Nevada in 2008.
Karina Hernandez
Todos-los-Santos, All Saints, Las Vegas
Hello my name is Karina Hernandez, I was born and raised in Las Vegas. I have been part of All saints since 2014. I am part of vestry and have been blessed in the past by teaching Sunday school.
Currently I work as a medical assistant at Village Medical and love what I do. I enjoy music, nature and family. My family loves the camp as much as I do. They have been part of the family camp and have been camp counselors. I appreciate the opportunity of servicing as a board member.