The Galilee staff is a dynamic team of people from across the country, striving to do our part to make the world a better place.  Guided by Galilee's mission, we seek to be thoughtful stewards of the camp and to welcome warmly all the people we serve. We invite you to get to know us!
Stuart Campbell  Executive Director                                 stuart@galileetahoe.org

Stuart has lived and breathed Episcopal camping since his first week as a camper at age 7. Stuart graduated from Bowdoin College in Maine, where he studied History and Art History, and brings a decade of experience serving at Camp Stevens, the Episcopal Camp for the Diocese of San Diego and Los Angeles. Stuart joined Galilee as its first Executive Director in 2007. He lives at Galilee with his wife Monica and their two daughters Ava and Gracie, and spends his free time hiking the Rim Trail or paddleboarding on the lake.
Chadwick Clark  Head Chef
chadwick@galileetahoe.org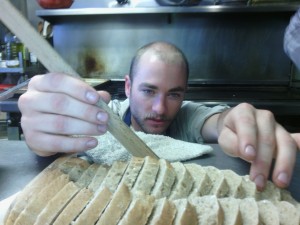 I'm Chadwick Clark! I've been at Galilee since I was 23 years old. I started here as a maintenance and grounds worker, but have since found my place in the kitchen. My initial curiosity has turned into a true passion for creating delicious meals. I love planning menus, coming up with new dishes, testing recipes, and figuring out what takes a meal from something to eat to something to remember.
I was married in 2017 to a wonderful, beautiful, hilarious, amazing, clever, talented, intelligent woman whom I live with in South Lake Tahoe. We have filled our home with dogs and spend a lot of our time exploring the outdoors with them. We love to go hiking, running, camping, and any activity that allows us to enjoy the mountains. I am very into cycling during the warmer weather. I've logged many hours and feet of climbing on the bike around Tahoe and the surrounding areas. My favorite place to ride is the Hope Valley, particularly in the fall when the aspens are at their brightest shades of yellow and orange. During the winter months you can find me back country and cross country skiing with the dogs, or perhaps on the slopes enjoying the downhill ride.
All in all my, heart belongs to my family, the wilderness, to my food and those it nourishes.
Eva Labonty and Greg Clensy, and daughter Molly Food Service Director and Assistant Director
Eva is serving as Food Service Director and Greg as Assistant Director. They moved from Portland, Oregon to make the next step in their adventures in camping. Eva and Greg ran Camp Latgawa, a Methodist camp in southern Oregon for 15 years and have several other experiences working in the camping and retreat center world. They have now been with us at Galilee for 6 years and have made major contributions to the programs and operations. Their daughter Molly turned 9 in July and her favorite things are bugs, animals, and bugs.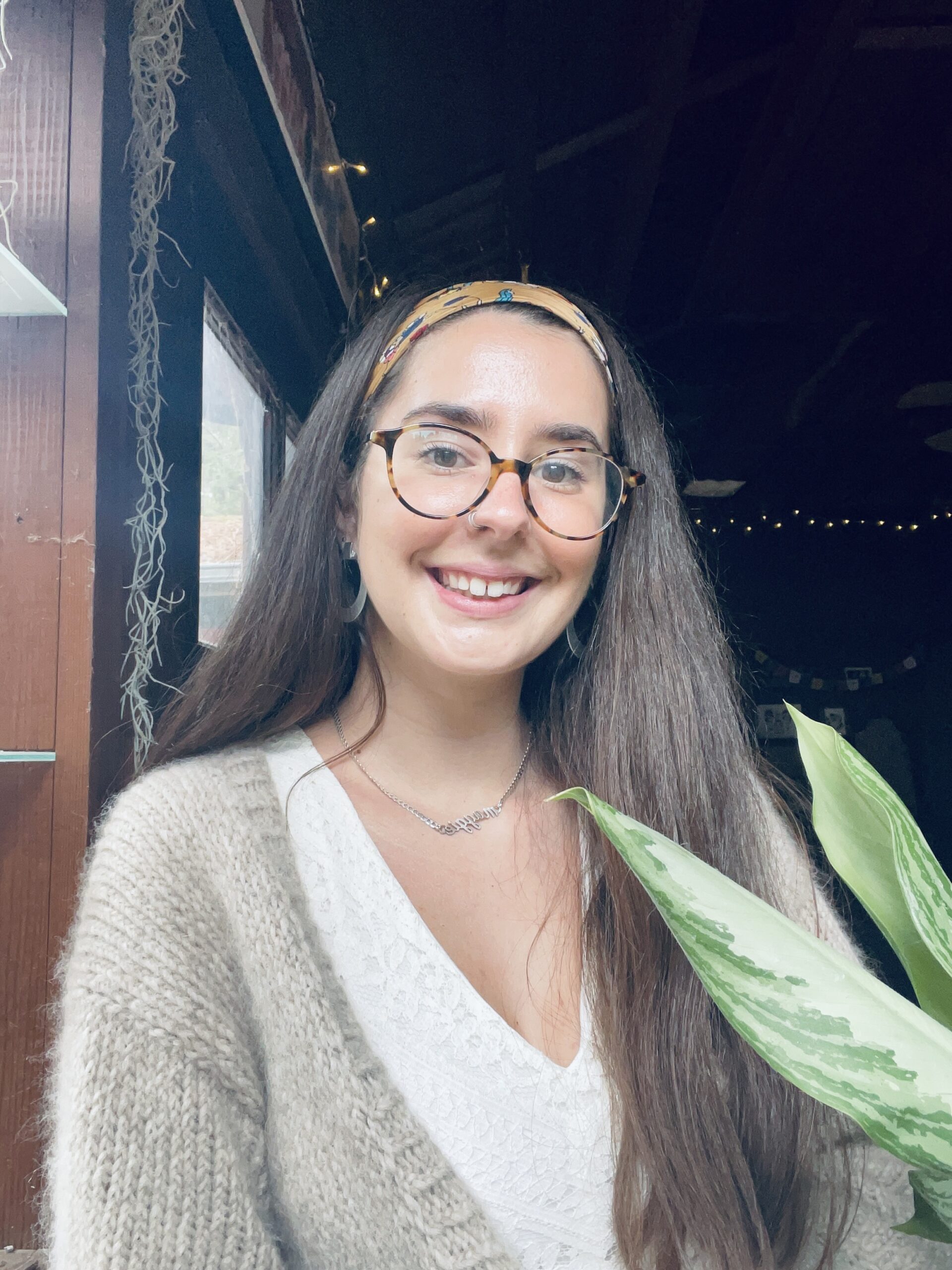 Maggie Rutherford Director Intern/Program Director
I'm Maggie! I grew up attending two Episcopal Centers in California, St Dorothy's Rest and The Bishop's Ranch, and worked at St Dorothy's from 2014-2022 in almost every role possible. I'm very excited to start this new role at Galilee and get to know the program and community. I graduated from Chico State in 2019 with a Bachelor's in Psychology and Women's Studies. In my free time I like to knit, practice yoga, and find new ways to get outside.
Brooklyn Perry Assistant Cook
I'm Brooklyn. I was born and raised in Northern Idaho and made the move to Lake Tahoe in 2021. I have been at Galilee since October 2021 as resident staff and since then have transitioned into the new Assistant Cook for camp. I am so excited to learn new things in the kitchen and make delicious food. One goal for this year is to read over 125 books by the end of 2022!